THE VELOCITY PROCESS
Creating modernized restored vehicles that retain the classic pedigree with up-to-date performance and drivability.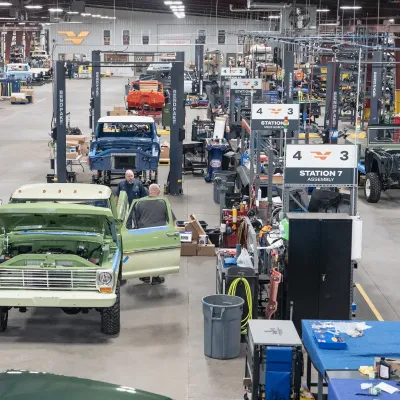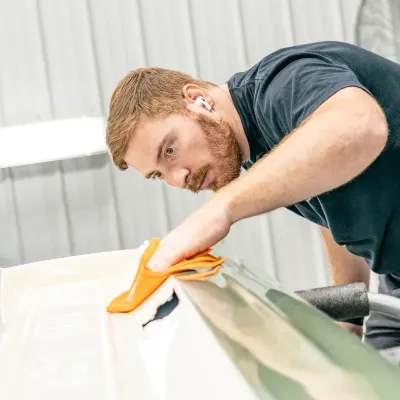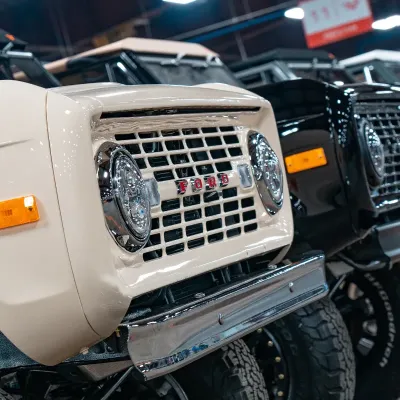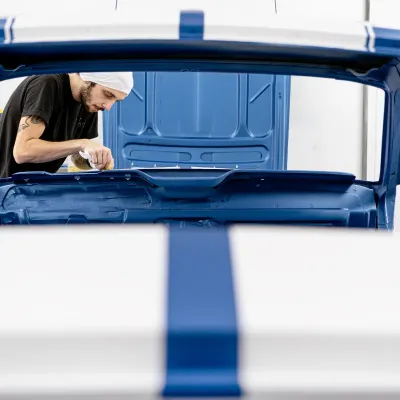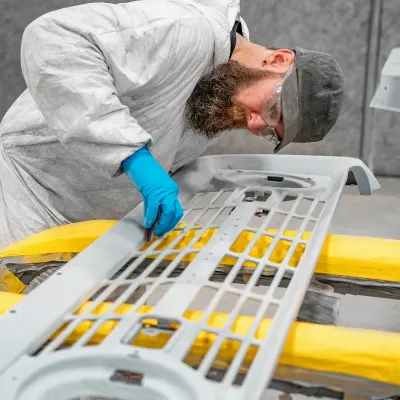 The Velocity Difference
Ushering in a revolution in the classic car industry, building a modern, luxurious, daily driver that removes the hassle of classic vehicles. Employing a proprietary process, Velocity builds the highest quality restored vehicles.
Gone are the unknown budgets and stretched timelines of restorations of the past, replaced with Velocity's Signature Series designed vehicles with the most desirable options, fixed prices, and known delivery dates. With a 135,000 sq/ft facility, a team of over 120, and an all-in-house approach, Velocity maintains unparalleled control over the restoration process, creating the classic vehicle of your dreams.
Unrivalled Production Timeline
Velocity's production process is broken into approximately one-week segments that correspond to a specific stage of restoration. Dedicated technicians at each station are specialists who ensure weekly progress and superior quality control. Engineering and Quality Control departments ensure both the build process and completed vehicles meet specifications.
In combination with a robust inventory of parts and vertical integration of all production elements, Velocity meets both quality standards and timelines like no other.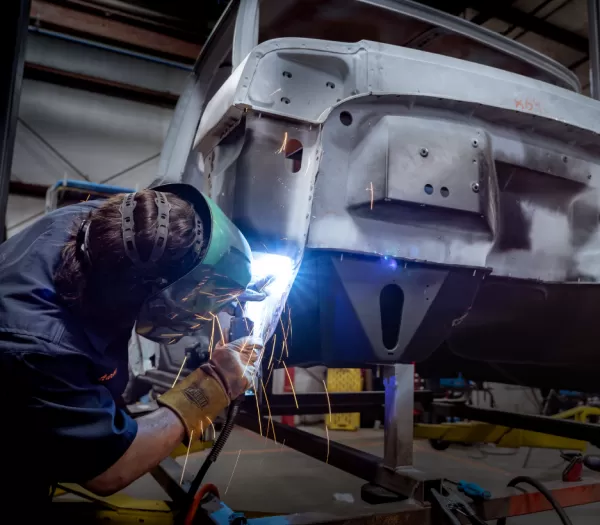 Station 1
Body Mockup
Each vehicle starts as a bare frame that is powder-coated to ensure long-lasting durability. The vehicle body is then set on top of the frame to "mockup" the vehicle, this includes ensuring body gaps meet all requirements.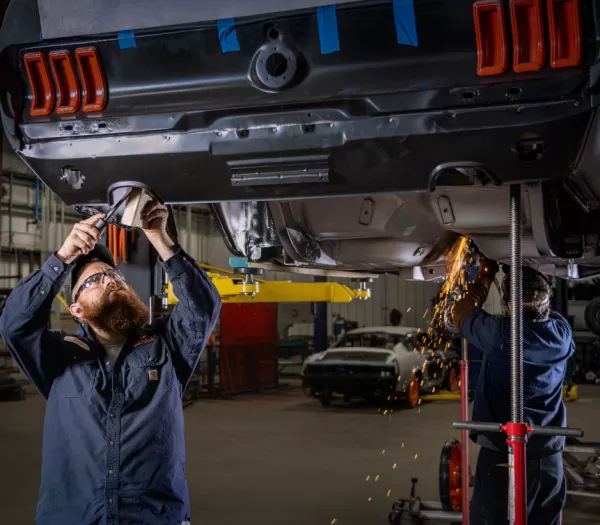 Station 2
Exhaust & Roll Cage
Each roll cage is individually fit to the vehicle to ensure a seamless design. A custom exhaust system is also crafted to ensure your vehicle sounds as good as it looks.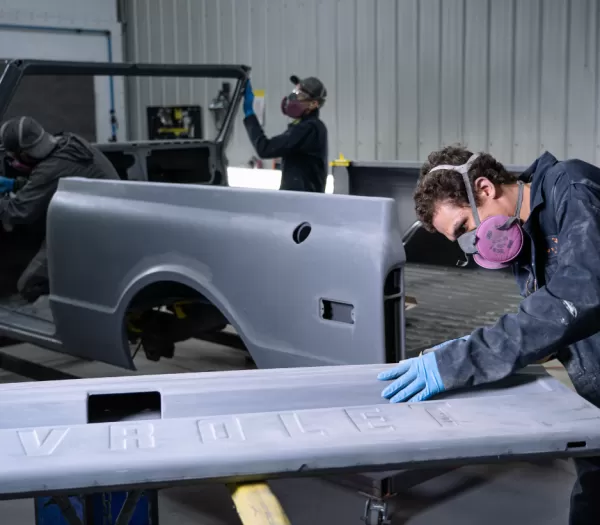 Station 3
Body Prep
Details matter and nowhere is that more apparent than in your body work. Each vehicle's body is stripped to bare metal and body shop technicians correct and refine all panels. Priming, sanding, and bodywork preparation is completed for painting.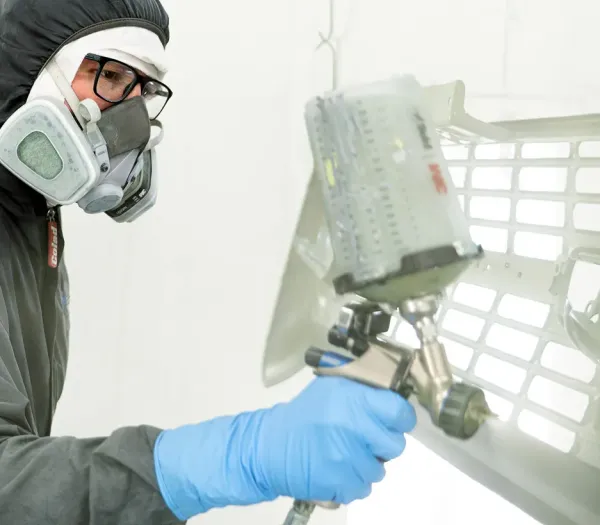 Station 4
Paint
Custom Glasurit paint is sprayed on the body tub and panels of your vehicle. Velocity utilizes four down-draft paint booths in the paint facility to ensure the highest standard of finish. The underbody is sprayed with Raptor Lining for heat management and long-lasting protection.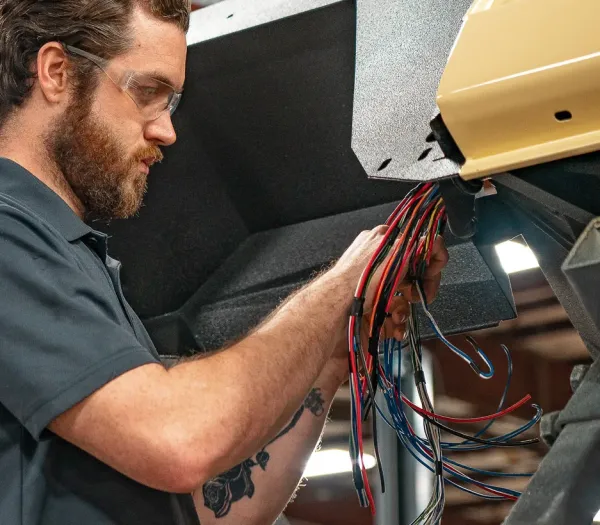 Station 5a
Electrical
During this station each vehicle's wiring harness is built and installed into the painted body. The dash and electrical components are also assembled and then installed into the vehicle.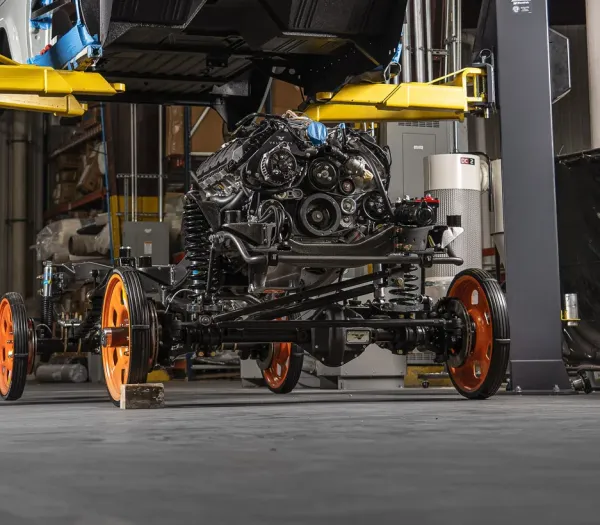 Station 5b
Chassis
While electrical technicians work on the body, new drivetrain and suspension components are assembled onto the frame. At the end of the week, the painted body is mounted to the completed chassis.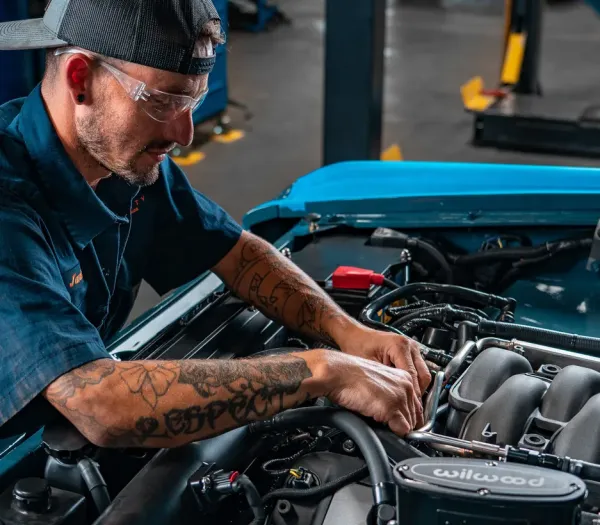 Station 6
Mechanical
Technicians connect all electrical and mechanical parts of the vehicle. Depending on your model, the Ford 5.0L Coyote or Chevy 6.2L LT1 V8 engine is fired up for the first time allowing the vehicle to move under its own power to the next station.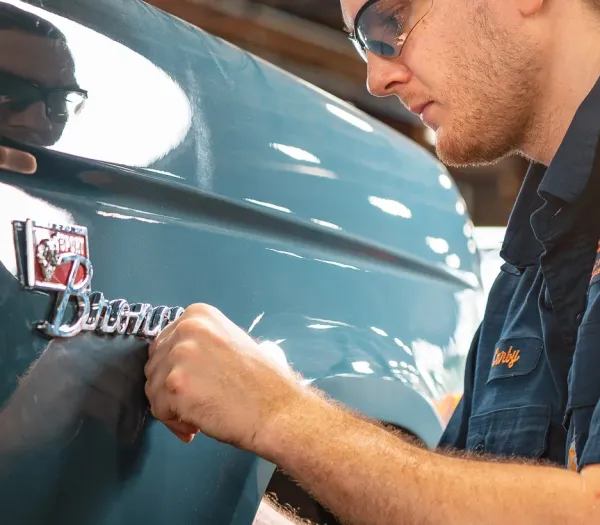 Station 7
Assembly & Trim Shop
During your build process, our in-house trim shop crafts the vehicle's interior to your spec. In this station all components of your vehicle come together; the interior, body panels, roll cage, and bumpers are assembled and aligned.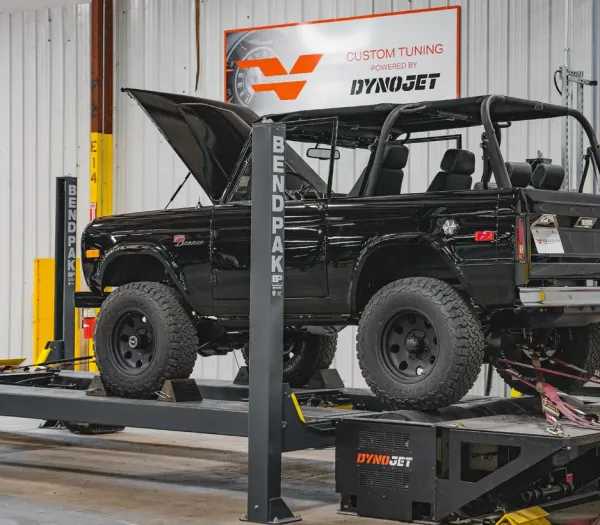 Station 8
Test & Tune
Dedicated mechanics oversee suspension alignment and test drive each vehicle 500+ miles to confirm break in is complete and make any needed adjustments. Each vehicle receives a custom tune on our in-house dyno to ensure an unparalleled driving experience.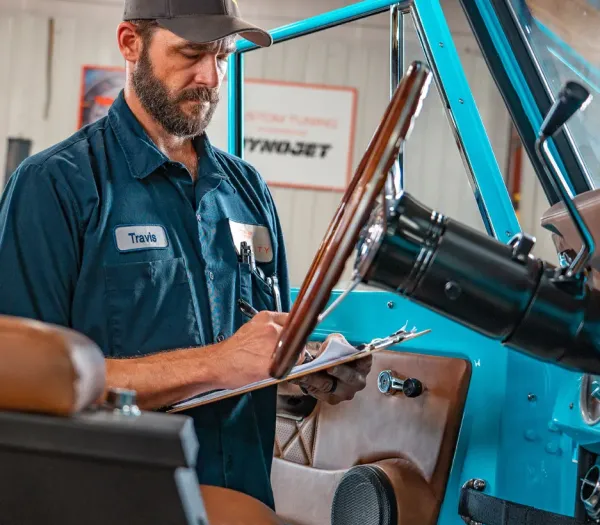 Station 9
Quality Control
Quality control technicians thoroughly inspect each vehicle, ensuring our industry leading standards are met. Any imperfections are corrected and tracked, and data is used to constantly improve the process.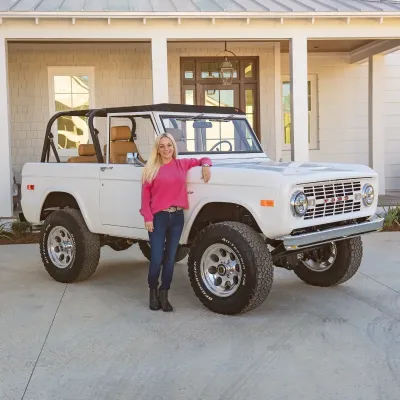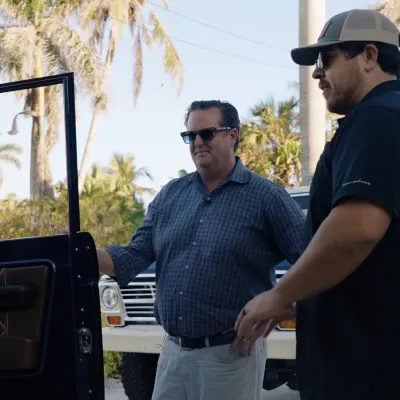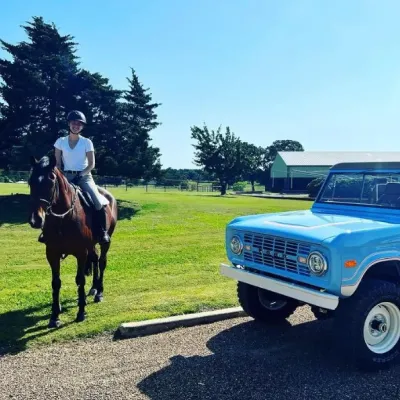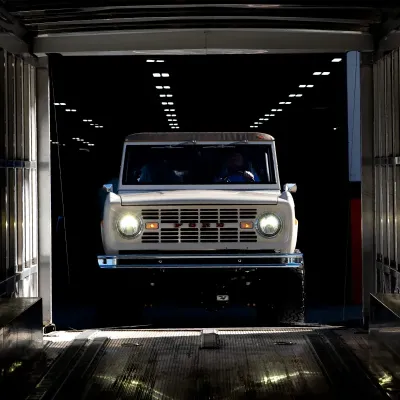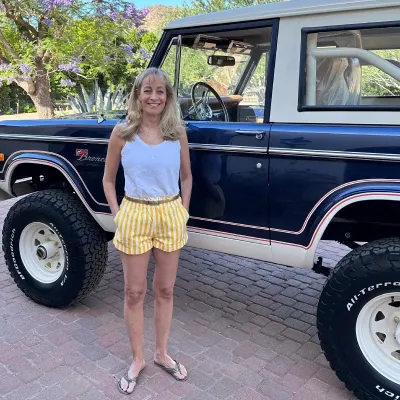 IMPROVED CLASSIC OWNERSHIP
With a dedicated team to walk you through and after the process, you can be assured that Velocity stands behind its vehicles. Each Velocity comes with a 2-year warranty so you can enjoy your vehicle and not spend time fixing it. Call us today to start making your memories in these classic American icons.
Latest For Sale
Our exclusive restorations have enhanced luxury, technology, performance and safety that is on par with today's modern luxury vehicles. This is just part of what makes Velocity Modern Classics the finest early Ford Bronco, International Scout, and classic vehicle builder in the country. View all the latest vehicles available to buy right now.