In the world of automotive materials, there are few equals to the tactile glory of real, billet aluminum.
This incredible material radiates elegance when used properly in design applications and provides a beautiful heft for operating controls in the interior of a vehicle like our Velocity Signature Series Broncos. We've been designing, machining, and installing everything from window handles to door lock pulls in our Modern Classics for over a decade, and Velocity is proud to announce that they are now introducing a line of billet aluminum components for sale. That's right, if you're building your own classic Ford Bronco (1966-1977) for yourself or you own a shop that does restoration work, you can now install premium billet components from the master craftsman at Velocity right into your classic bronco.
So, what is billet aluminum and why should you want it in your build? Let's dig in to find out why.
Not All Metals Are Created Equal
Engineers choose materials based on two things: need and cost.
For example, steel is often used on the chassis of vehicles because it is not only extremely strong (and heavy) but inexpensive and easy to repair. On the other hand, aluminum offers high levels of strength but is incredibly lightweight and resistant to corrosion. On the downside, it's considerably more expensive than steel and is much more difficult to repair. Engineers from Ford chose to utilize an aluminum block in the 5.0L Coyote V8 we install in many of Velocity Signature Broncos precisely for its light weight and strength. You'll also find aluminum in applications ranging from aircraft and space shuttles to lightweight race cars and hypercars.
Aluminum also comes in many different grades and forms. For our classic Bronco billet aluminum components, we utilize aerospace grade 6061 aluminum. This grade of aluminum is not only resistant to corrosion, which is important for convertible-type applications like a vintage Bronco but extremely resistant to wear and tear. Remember, our billet aluminum components are made to be used every single day, and they need to stand the test of time. You'll find 6061 aluminum on everything from helicopter rotors to marine pylons, so you can bet it's some tough stuff.
Now that you know a bit about aluminum, let's dig into how we make our premium billet aluminum components.
What Is Billet Aluminum?
Fun fact: the term 'billet' is not exclusive to aluminum components. It only refers to the square or rectangle form that the metal is in before it is put into the desired shape. So, billet components are milled from a solid block (billet) of material versus being molded or extruded. Material like aluminum or steel can also be extruded (like toothpaste from a tube) or melted and formed in a mold, but billet provides a quality look, feel, and weight that is unmatched by other forms.
Velocity utilizes two Haas CNC (Computer Numerical Control) machines to create vintage Bronco interior components from solid billets of 6061 aluminum. These machines are state of the art and remain the absolute standard in the industry. Haas also sponsors a Formula 1 team and uses machines similar to ours to create pieces for their 200 MPH+ Formula 1 racecar, so you know this is some serious hardware. There are few builders in the country that run this sort of hardware, and that is usually due to a lack of operating expertise.
One of the many ways we differentiate ourselves from other builders is by engineering and executing components in-house. We have a team of engineers that create everything from custom components for our Velocity Signature Broncos, to billet aluminum door pulls and window cranks. Once a component is built-in AUTOCAD, we then send the specs to our Haas machines for production. Completing the work in-house not only allows us to build components with a high degree of customization but allows us to control the quality of the final product.
Bottom line, we use the best materials that are designed by the sharpest minds in the business, built on the best machines in the industry. This is a premium on another level.
Vintage Ford Bronco Billet Aluminum Components
Building the perfect vintage Ford Bronco that blends vintage attitude with modern design, whether doing it yourself or for a client, can be quite the challenge. To combat this challenge, Velocity is proud to introduce its game-changing line of 6061 billet aluminum components for vintage Ford Broncos.
Our components not only look stunning but offer a level of mechanical quality and tactile feel that are universes apart from anything that Ford produced in the 1960s and 1970s. From interior components that will get used every day to quality exterior design statements that stand the test of time, Velocity billet aluminum components redefine quality.
Classic Bronco Window Crank
Raise and lower your windows with a purposefully designed 6061 billet aluminum classic Bronco window crank. These Velocity exclusive window cranks fit early Ford Broncos and all other models with a splined Ford window crank design. These handles offer a hefty, solid feel with a smooth mechanical motion. Sold in pairs.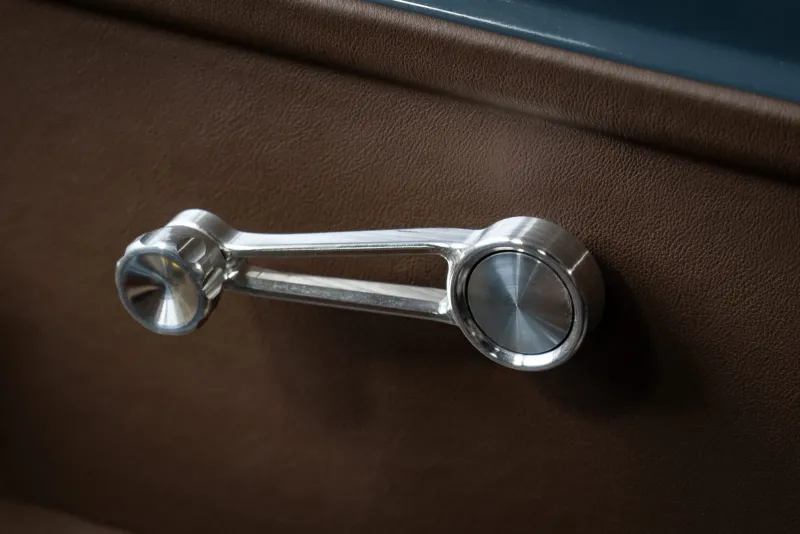 Classic Bronco Twin Stick Shift Knobs
Upgrade your twin stick shift knobs in your 4x4 with an elegant yet rugged feel of billet aluminum. Available for both classic Ford and Toyota transfer cases, these solid pieces of 6061 billet aluminum accented with the Velocity monogram add an additional level of style to your build's interior. Made for both Atlas 20 and J-shift transfer cases found in Classic Ford Broncos and other vintage models like the Toyota FJ-40 and Land Cruiser, these sturdy knobs twist on just like the original and stay firmly in place with a set screw. Sold in pairs.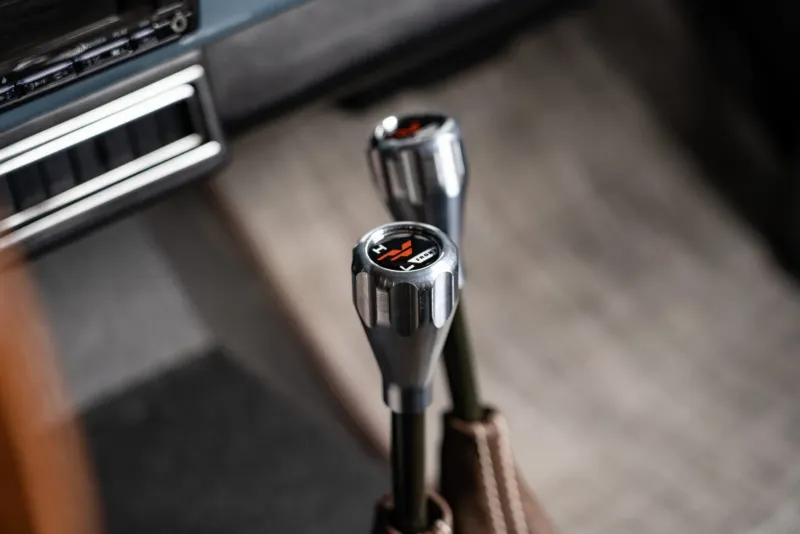 A/C Knobs
Crank up the cool factor with Velocity exclusive billet aluminum A/C control knobs. These simple yet effective design pieces add a luxurious interior accent to Vintage Air A/C equipped Broncos. Our Velocity Exclusive billet temperature control knobs are designed as a direct replacement for Vintage Air A/C systems and other systems that utilize a pressure fitment. We've designed these knobs with a gear-shaped edge that provides a solid grip and unique appearance. Solid in pairs.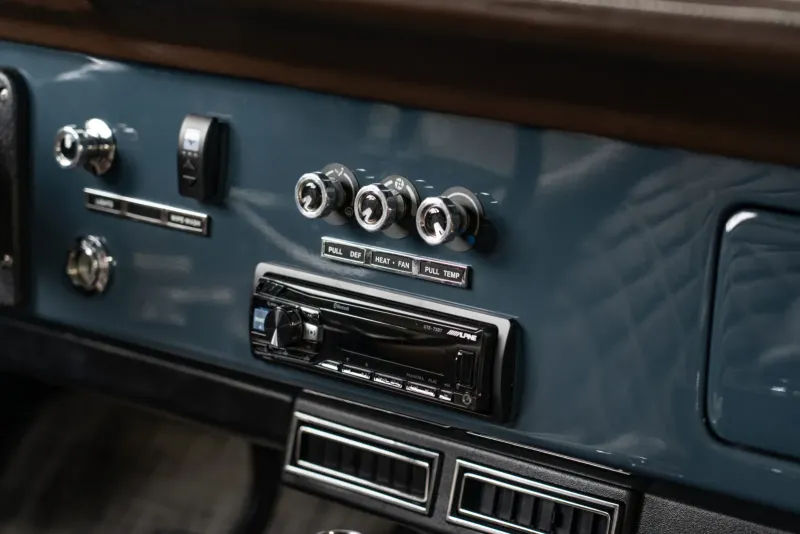 Light Knob
Ditch the faded black plastic headlight switch and install our Velocity exclusive billet aluminum headlight knob that instantly changes the look of your interior. Made of aerospace-grade 6061 aluminum, our light knob for classic Ford Broncos feels great in the hand and will stand the test of time. Designed for an effortless pull or twist-action, this seemingly small upgrade will brighten up your interior and provide a satisfying, tactile experience.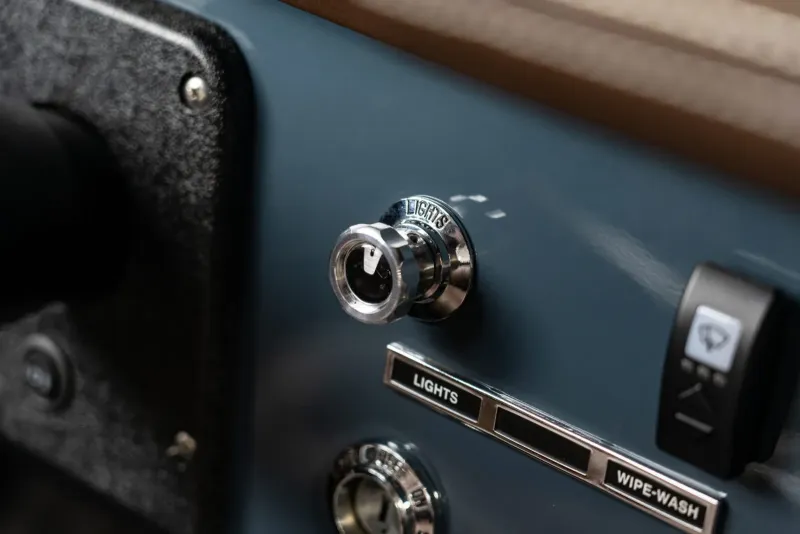 Door Lock Pulls
Our Velocity exclusive billet aluminum door lock pulls are small parts that make a huge difference in appearance and operation. These easy-to-upgrade parts install in only a few seconds and provide added style and security for those looking to push their build to the next level. Not only do they feel great, but the precision-cut threads quickly twist onto the original door lock rod for all 60s to 70s Ford models and require no modifications. Sold in pairs.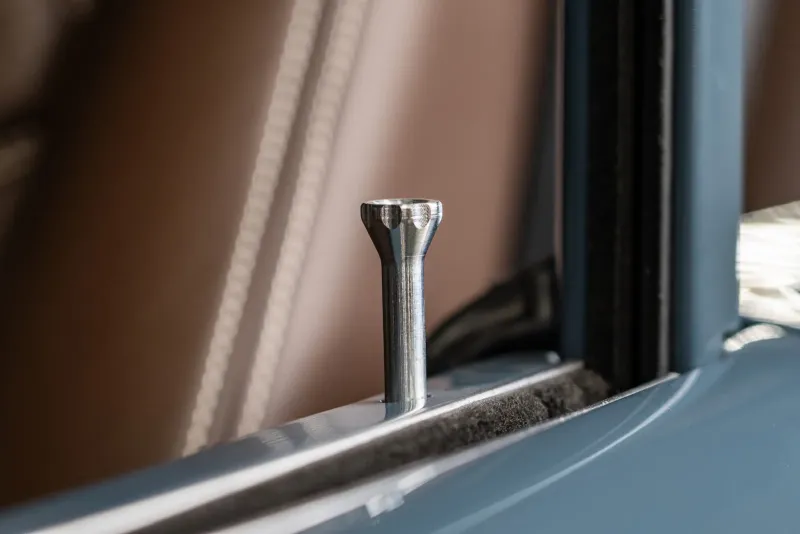 Arm Rest with Accent Lighting
Built to look incredible and feel even better, our Velocity Exclusive Arm Rests are designed to be a seamless addition to our Velocity door panels. Constructed of sturdy aluminum and marine-grade vinyl, this unique component will work with stock Ford panels and most other door panels on the market. Sold in pairs.
Door Panels
Velocity has over-engineered our Classic Bronco Door panels to feature a modern design that looks blends the best of vintage style with a modern design aesthetic. Made with premium materials that can fit up to a 5.25" speaker. Sold in pairs.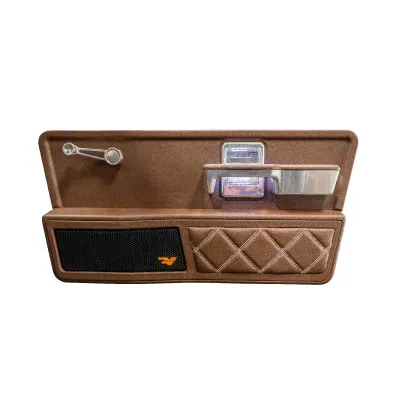 Side View Mirror
With a similar size as stock, Velocity exclusive side view mirrors offer a beautifully honed finish and a more stable mounting solution. Sold in pairs.
Marker Lights - Both front and rear
Velocity exclusive marker lights offer an upgraded design and timeless quality that's built to withstand the elements. Front and rear available. Sold in pairs.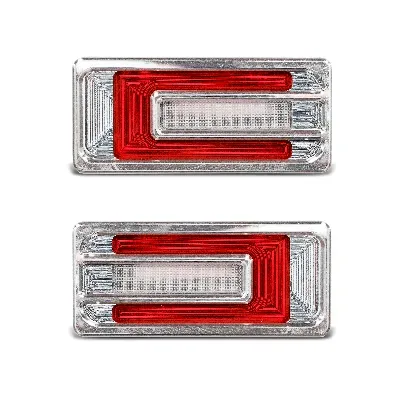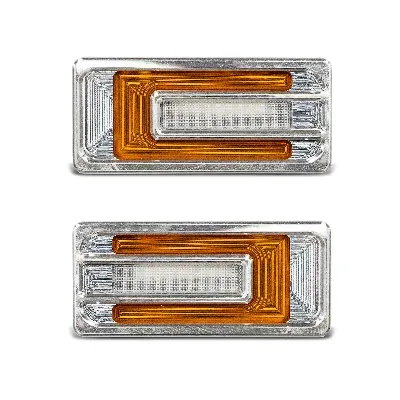 Door Handle
Ditch that rickety old plastic handle and swap it out for a revolutionary design that offers solid and smooth operation that will stand the test of time. Sold in pairs.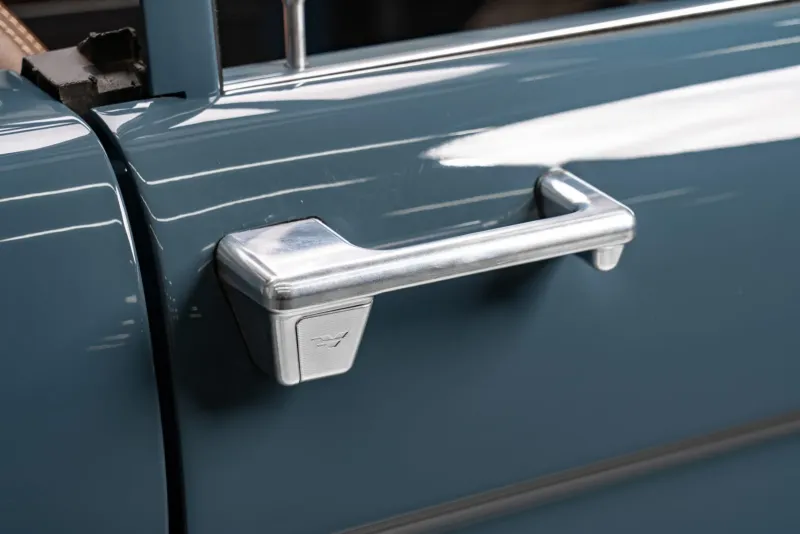 Tailgate Handle with Backup Camera
Upgrade the look and functionality of your vintage Ford Bronco with a crafted tailgate handle that seamlessly integrates a backup camera. The backup camera is included.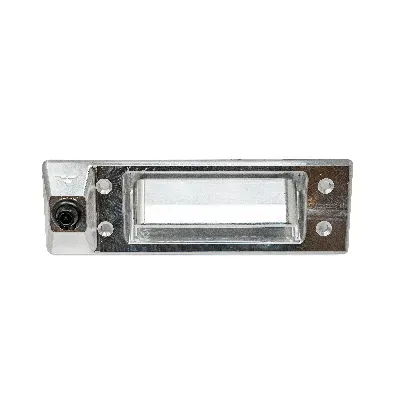 Headlight Bezel
Show off your lighting array with a billet aluminum headlight bezel that is both stylish and incredibly durable. Sold in pairs.
Tail lights
Upgrade those old-fashioned tail lights with a custom-engineered solution from Velocity. Modern, and durable, these tail lights will not only last many years but look great doing it. Sold in pairs.