What is it about throwback SUVs that we love so much?
Is it the era-specific design that put looks above basically everything else? Perhaps it's the vintage driving feel that is devoid of all the technology that insulates the modern driving experience. Maybe it's the raw capability and durable engineering that feels like it could go over any terrain and be fixed with nary more than a hammer and some duct tape. Whatever "it" is, vintage enthusiasts can't seem to get enough of classic SUVs. So, which one is best?
When it comes time to rank the best classic SUVs, we took a look at a few factors to help develop our list (in no particular order):
Cool factor - how much has the design endured over the decades?
Performance - what type of performance potential can you expect from these classic SUVs?
Customization - how easy is it to customize and personalize the SUV?
Quality - which SUV held up the best over the years?
Ready to dive in? Let's do it.
Ford Bronco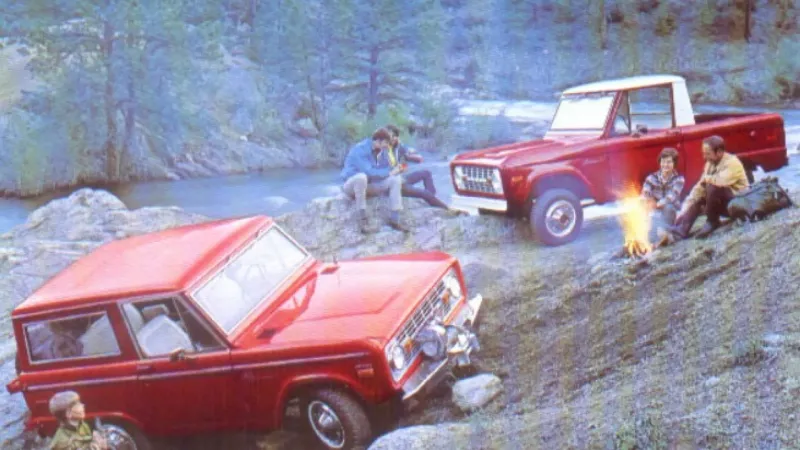 There are just no two ways about it, the vintage Ford Bronco is one of the best classic SUVs on the market today.
Conceived at the beginning of America's obsession with the muscle car, the original Ford Bronco was a go-anywhere, do-anything 4x4 that was as bare bones as it was stylish and contemporary. It was designed for active, outdoorsy types who went camping, fishing, or hunting in faraway locations that could only be reached with a true ORV. Yet, at the same time, the Ford Bronco could pull double-duty as a reasonable daily driver, thanks to a somewhat comfortable ride and optional niceties like a heater, an automatic transmission, and an optional hardtop.
The cool factor is stratospheric on vintage Broncos, bar none. The era-specific styling and mid-century details throughout the cabin still hold up today and have inspired Ford's brand-new Bronco in so many ways. Performance was also solid for the vintage Bronco. Sure, it wasn't going to win any drag races, but it was incredible off-road, and super durable to boot. Plus, when the top is off and the wind is in your hair, there are few feelings on earth quite like it.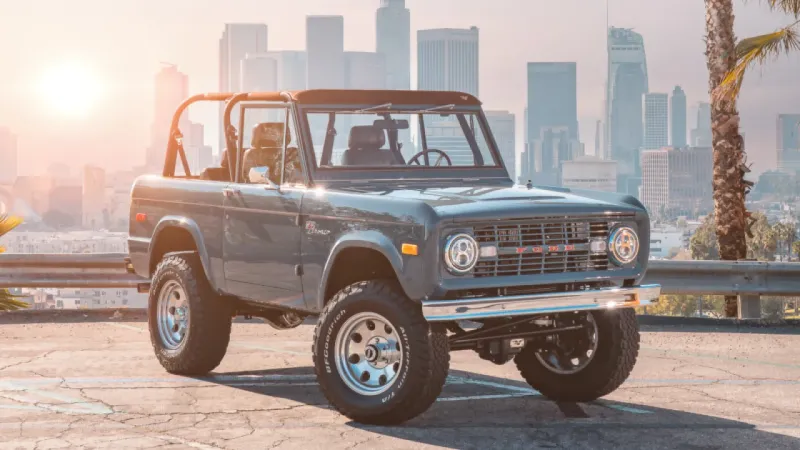 Vintage Broncos enjoy a healthy aftermarket, with upgraded components like door handles and window cranks available for the discerning enthusiast. Quality is also a vintage Bronco high-point, as many of the original, older chassis' have stood the test of time, but a Velocity Signature Bronco is always a solid upgrade.
Overall, you can't get much better than a vintage Bronco if you're looking for the ultimate classic SUV.
International Scout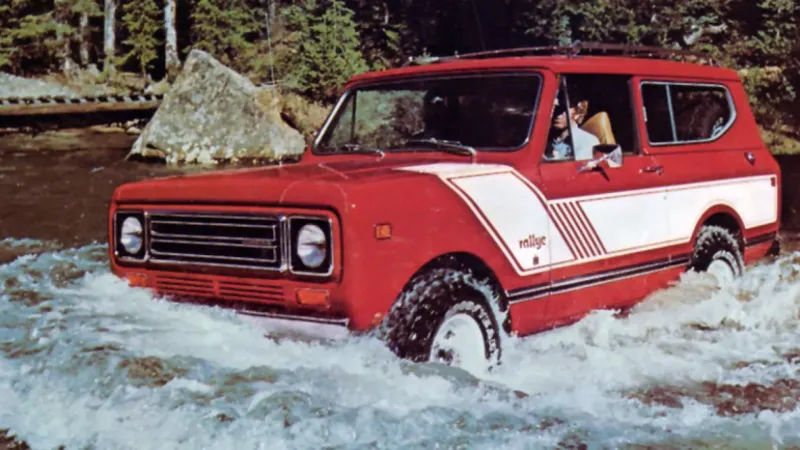 Although it's not as well known as the Ford Bronco, the International Scout preceded the Bronco by several years and remains one of the most desirable classic SUVs on the market.
Debuting in 1961, the International (IH) Scout was a durable, go-anywhere SUV that could take its owners anywhere they wanted to go. Scout 80 (1961-1965) models came as trucks, roadsters, or hard-top SUVs. Scout 800 (1965-1971) models upgraded the original Scout 80 to include better engines and interiors, while the Scout II (1971-1980) took a huge leap in both size, capability, and design but never really changed much from the original concept.
The cool factor is obvious in these vintage SUVs, especially because they were one of the original compact SUVs. A full five years before the Bronco, the Scout offered multiple body styles, a removable hardtop, and a full gamut of options that ranged from post diggers to locking hubs. Much like the Bronco, the Scouts were incredible off-road, and their chassis construction held up over the years remarkably well.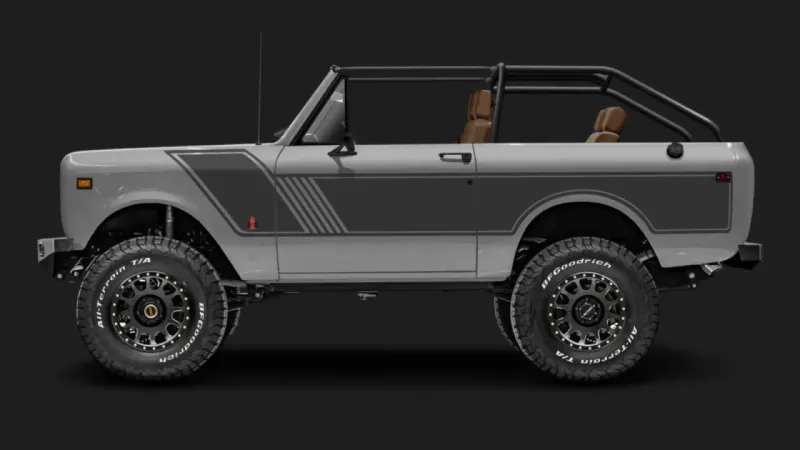 Scouts enjoy a great aftermarket for components like an upgraded Scout chassis and more. If you are looking for a more unique vintage SUV that still hasn't had its time in the sun, the Scout could be your vintage SUV of choice.
Chevrolet Blazer / GMC Jimmy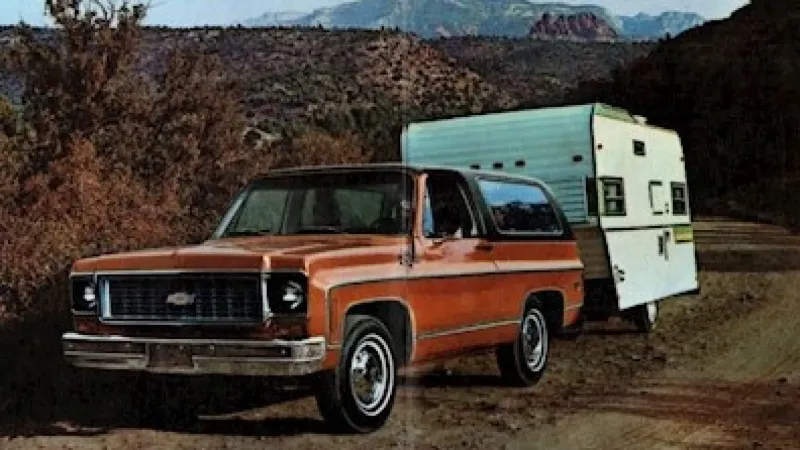 Even though it was late to the game, the Chevy Blazer / GMC Jimmy twins offered one major differentiator over their competitors: full-size comfort.
Coming to market in 1969, the Chevy Blazer was built not on a proprietary platform, but on the Chevrolet C/K Series truck chassis instead. Ford's Bronco and the International Scout were both designed on their own platforms, which gave them a more compact size. By contrast, the Blazer and Jimmy were much larger in every dimension, making for a better daily driver than the Bronco or Scout, especially when it came down to ride quality.
What makes the Blazer so cool is that it took the concept of an SUV and completely changed the game by offering a family-friendly size. Yes, the Suburban and Travelall did this way before, but the Blazer was still compact enough to head up the trail, while still being a great daily driver. Plus, thanks to its size it had some mighty powertrains and one of the highest available towing capacities in the class.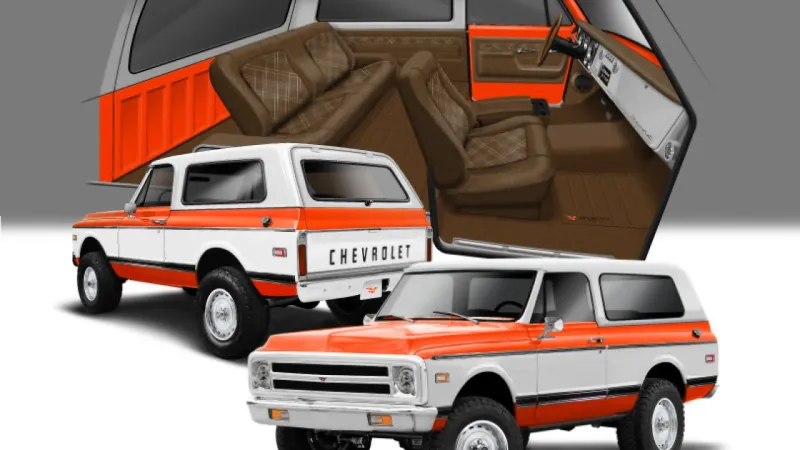 These big SUVs held up really well over the years, and they didn't change much over their multiple iterations. Aftermarket components are numerous, and they still attract plenty of attention wherever they roll.
If you want a bigger, more commodious vintage SUV, the Chevy Blazer (especially the K5) is a great choice.
Land Rover Defender
For one of the all-time greatest, world renowned examples of the vintage SUV, look no further than the Land Rover Defender.
Built from the ashes of World War II, the Defender has a deep lineage that goes back over 80 years. Over its long, long production run, the Defender would be available in countless configurations, with up to 12-passenger seating in some countries and a wide range of engines and transmissions to boot. Many were imported to America over the years, but the Defender wouldn't show up as a new vehicle here until 1994 and it would make an exit in 1997 thanks to increasing safety standards.
What makes the Defender so freaking cool is the fact that it basically soldiered on unchanged for a stunning 80 years. Then, to top it off, Land Rover revived the classic Defender and turned it into a capable, luxury machine that pays absolute homage to the original. Although modifying vintage machines like the Defender is not as easy as American iron, it can be done and there are lots of parts out there for those that want to give it a run.
In every corner of the world, you'll find the Defender and that makes it one of the most desirable vintage SUVs on the road.
Toyota FJ
Much like the Defender, the Toyota FJ / Land Cruiser has been roaming the furthest parts of the globe since 1951.
Originally designed as a police and recon vehicle, the Toyota FJ (later known as the Land Cruiser) is as bare bones as it gets. What makes the Land Cruiser so cool is that is not only incredibly capable but incredibly reliable as well. Unlike the trouble-prone Defenders, the Land Cruiser represented a commitment to reliability that has stood the test of time. All Land Cruisers are insanely capable off-road, and there are dozens of companies out there that make parts for these awesome Japanese SUVs.
Massively capable, classic good looks, and legendary reliability make the vintage FJ a fantastic bet for any classic SUV enthusiast.
Classic SUVs, Reimagined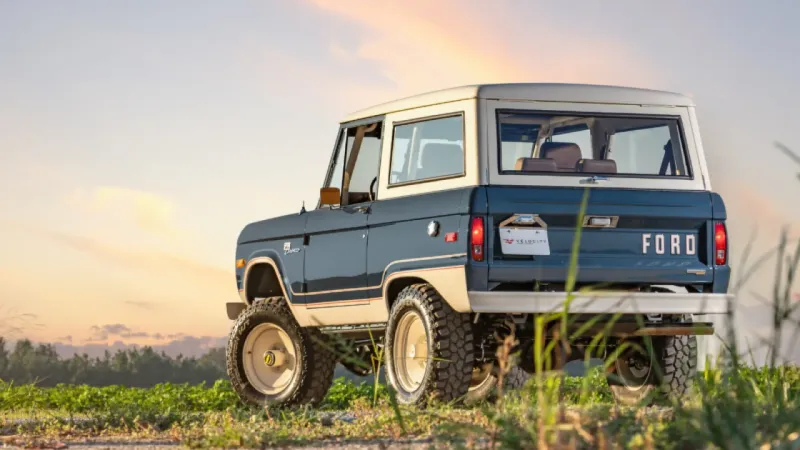 Velocity Modern Classics is breaking the vintage SUV mold by taking all the best things about classic SUVs like the Bronco, Blazer, and Scout and eliminating nearly every downside.
Instead of dealing with old, vintage technology and bare bones set ups that aren't fit for daily use, Velocity offers comprehensive Modern Classics with seriously upgraded performance, beautifully crafted interiors, and state of the art technology. Every machine that rolls out of our facility is built to OEM standards that are the pinnacle of the restoration industry.
Contact us today to learn more about what makes Velocity Modern Classics the leader in the vintage SUV industry.
To learn more about our Signature Series Vehicles or to reserve one, please contact us today.