How did you acquire this vehicle?
When you hear the name 'Chevelle', you might lose interest. But this is not your average Chevelle. It's a 1968 Chevelle that's been completely redone from top to bottom. It's totally custom, and it's every car guy's wet dream. There isn't a single part or surface in this '68 Chevelle that hasn't been retouched or brought into the modern automotive era. Velocity Restorations received this car and stripped it down to bare bones, because that's what we do. We work with a blank canvas and turn it into a masterpiece each and every time. If you're wondering if we're the same people that specialize in early Ford Broncos, you're right – that's us. But because we're based in Pensacola, Florida, we have virtually any type of vehicle at our fingertips and in remarkably good condition for a restoration. So why not a Chevelle?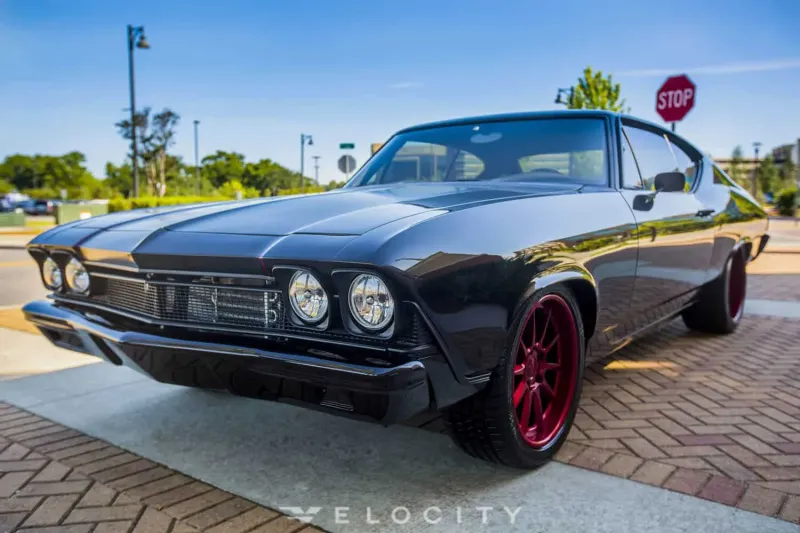 What modifications have you done or are planning to do?
I hope you're ready for a bit of reading. Like I said, we've done everything to this '68 Chevelle. Everything. The basis of this build is a 6.2-liter 376 cubic-inch LS3 V8 tweaked up with Holley Performance parts to create 525 horsepower. That's a ton of power for a car that originally had 375 ponies at most with the 396 c.i. Special High Performance engine. That type of power requires a bulletproof transmission, so we used a 4L70E transmission. For a special touch, it uses a Shiftmaster Pushbutton shifter. Check out the pictures – there's no manual shift lever. Controlling that much power requires a diff that can handle it, so we chose a Moser 9-inch rear pumpkin. And the torque our LS3 motor makes gets a car like this more than a bit squirrelly, so Detroit Speed Stage 3 front and rear suspension have been installed.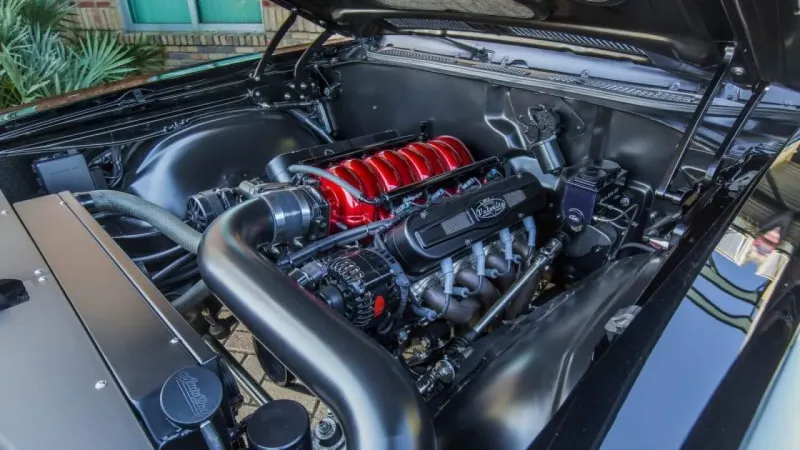 Hooking up on the pavement happens courtesy of red Forgeline Custom 3-piece wheels wrapped in low-profile Michelins. And making sure our '68 Chevelle comes to a stop when you hit the brakes, we've installed Baer 4-wheel disc brakes. On the inside, our good friends at The Shop LLC created a custom interior. Check out the attention to detail, from the perfectly sculpted dash panel with Dakota Digital gauges to the diamond-pattern seat covers and the gnarly door panels with unique handles and window cranks. We've integrated Hertz Audio with an in-dash touchscreen head unit, and what's a modern restoration on a Chevelle without a retro A/C controller? We've blacked out the paint, bumpers, taillights, and more to make it a sinister-looking car.
Velocity Restorations's Showcase
This build has just been completed, but you can bet your bottom dollar that it's an award-winner. It's for sale right now, listed on our Velocity Restorations website. If you're interested in owning a completely restored, powerful, rocket of a '68 Chevelle, check it out. Without a doubt, you'll be taking home awards more often than not when you enter it in any show and shine. Seriously, it's that awesome.